(Non-Refundable $100 Deposit Required on most Birthday Party Packages)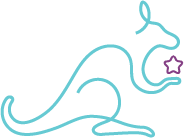 Hop
---
$300 (Fri-Sun)
10 jumpers or less
2 large pizzas
Bottled drink for each jumper
1 hour jump
45 minutes in party room
Jump socks
Free online invitations
Additional jumpers are $25.00/person up to:
• 16 jumpers in the Ocean or Jungle Room
• 32 jumpers in the Castle Room
An additional large pizza will be provided for every 5 extra jumpers
Skip
---
$400 (Fri-Sun)
10 jumpers or less
2 large pizzas
Bottled drink for each Jumper
1 hour jump
45 minutes in party room
Jump socks
50% off Jump Pass for each jumper
Free online invitations
Additional jumpers are $35.00/person up to:
• 16 jumpers in the Ocean or Jungle Room
• 32 jumpers in the Castle Room
An additional large pizza will be provided for every 5 extra jumpers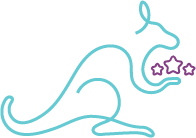 Jump
---
$500 (Fri-Sun)
10 jumpers
2 large pizzas
Bottled drink for each jumper
1 hour jump
45 minutes in party room
Jump socks
Free jump pass for each jumper
Free online invitations
Free Birthday t-shirt for guest of honour
Additional jumpers are $45.00/person up to:
• 16 jumpers in the Ocean or Jungle Room
• 32 jumpers in the Castle Room
An additional large pizza will be provided for every 5 extra jumpers
Party Room #1 (Jungle): Seats 16
Party Room #2 (Castle): Seats 32
Party Room #3 (Ocean): Seats 16
Combined (Double Room): Seats 48
If you would like to bring food from outside the park for a party there is a $50 Food Fee. Please note that this does not include the following items:
Cake/cupcakes
Fruit trays
Veggie trays
Bottled water
There is no charge for the above items and bringing these does not change your party package!
If you have questions about a new or existing reservation, please contact us.
Tel: 506-693-5867 Email: info@oasistrampolinepark.com